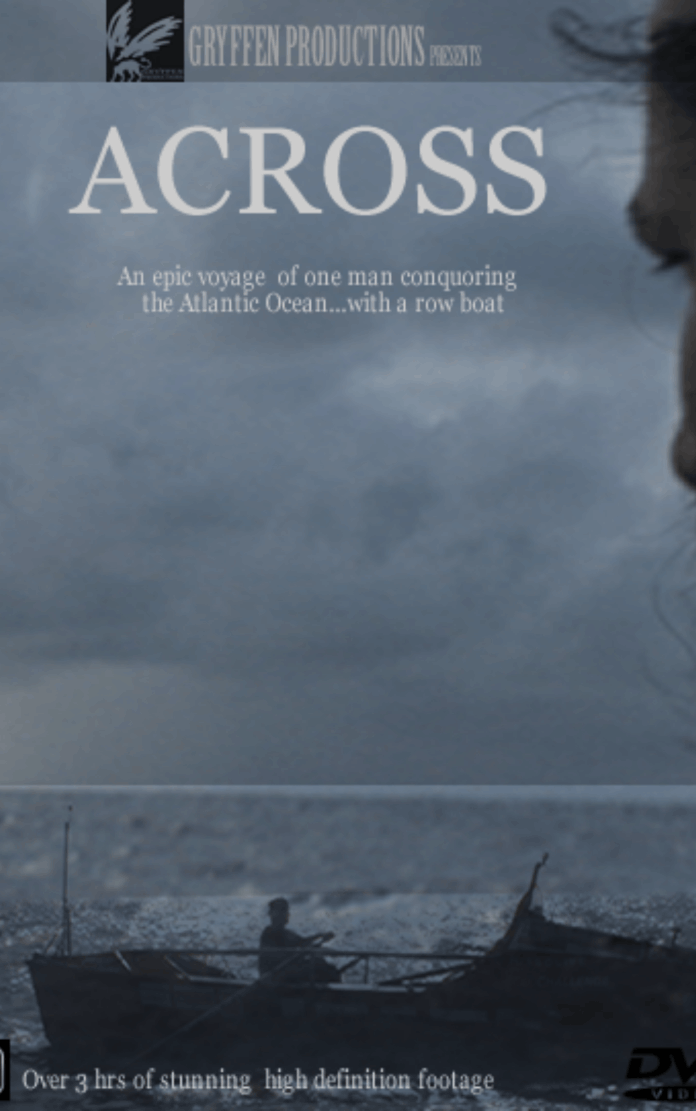 Across (DVD)
When Bhavik made the life decision to row across the Atlantic alone, from Spain to the Caribbean, he had no idea how it would all end.
ACROSS follows an incredible journey of courage and determination that changes from a goal to reach land to that of survival.
His unbelievable voyage begins with the battle to leave land resulting in 3 failed attempts and 2 years of preparation lost.
Rowing 4,000 miles from Spain to Antigua, Bhavik recounts his epic 106 day journey. A journey that at times, becomes a living hell, stretching his mind to the breaking point as he deals with with gale force conditions, water leaks, a broken rudder, an Atlantic hurricane season, sharks, extreme isolation, sleep deprivation, muscle fatigue, a near collision with tankers, and finally a capsize.
Pushed physically, psychologically and emotionally to the limit, Bhavik survived without food rations for 2 weeks, lost the few clothes he had, hallucinated, wept, fought,grew a beard and nursed blisters while discovering to focus more on the beauty of the ocean and less on the hardship.
Filmed in visually stunning, high definition video, ACROSS takes you across the brilliant blue waters of the Atlantic, through magnificent storms, sharks encounters, dolphins, whales and monstrous waves. Included in the wealth of extras on the DVD is Bhavik's heartfelt diary.
Details
Format: PAL
Language English
Region: Region 2 ( DVD formats.)
Number of discs: 1
Classification: Exempt
Studio: Optimum Home Entertainment
Release Date: 24 Jul 2008
Run Time: 150 minutes
Main Language: English
ASIN: B000FS9OKE